Tuition jobs in singapore
100+ Daily Home Tuition Jobs | Tuition Assignments In Singapore | Online Tuition Assignment
Jade Heng
MScEd (University of Pennsylvania Graduate School of Education)
​PhD candidate Oxford University
Han Fook Yan
​MSc Biological Sciences, National University of Singapore 
​Former Level Head, Biology, Secondary School in the North
Tony Teo
​MSc Accountancy, Nanyang Technological University
Former Principles of Accounting Subject Head, leading Junior College
tuition jobs in singapore
100+ Daily Home Tuition Jobs | Tuition Assignments In Singapore | Online Tuition Assignment
We Are Not Able To Accept Any Tutor Registrations Through This Hire Tutors Form. Thank You
Register as an experienced tutor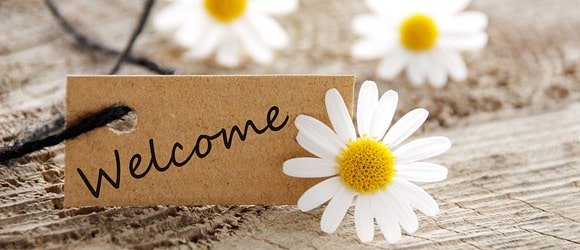 New tuition assignments daily
LOOKING FOR GOOD STUDENTS LIVING NEAR YOUR HOME?
We have over 100+ new tuition assignments every day
Top Tutors successfully matches thousands of students with tutors every year. We have many urgent tuition assignments waiting for you
A steady flow of parents and students contacts Top Tutors every day, requesting to be matched with tutors like you
The hourly rates range from $30/hr (experienced undergraduates) to $130/hr (teachers from top MOE schools/PhD-tutors)
SINGAPORE'S LARGEST TUITION AGENCY
Over 100+ New assignments daily
tutors with excellent reviews
MOE Teachers, PhD/Master's, Graduates/Undergraduates
Parents: Please Ensure That You Have Registered At

https://toptutors.org/hire-best-private-tutors-moe-teachers-committed-good/
We Are Not Able To Accept Any Parent Registrations Through This Tutor Registration Form. Thank You
Tuition Assignments - Choose from over 100+ new daily tutor jobs
Many new tuition assignments for our tutors. We are looking for: 
Current/former MOE school teachers
Experienced university undergraduates (NUS, NTU, SMU, SUTD, SIT, SIM)
PhD and Master's degree holders
Full-time/Part-time graduated tutors
Latest, good tuition assignments waiting for you
Four easy steps to apply for – and quickly get – quality new tuition assignments
Register as a tutor with Top Tutors, and receive many new tuition assignments soon!
We are seeking private tutors who are available full-time or part-time
MOE current and former teachers are most welcome
Urgent new tuition assignments every day
Step 1: Let us know your qualifications, tutoring experience, awards, location, and fee expectations. Put yourself at an advantage over other tutors – when you provide us with lots of relevant information, we can market your strengths to our clients, and you will be able to choose from the many new tuition assignments that Top Tutors receives every day
Step 2: Top Tutor shortlists tutors who are best suited to the student's/parent's requirements
Step 3: Our client chooses their tutor
Step 4: Only the shortlisted tutor will be contacted. The assignment starts within one week of this final confirmation
Primary School, Gifted Education Programme, Secondary School, Express, Normal Academic, Integrated Programme, International Baccalaureate, H1/H2/H3 Junior College, Polytechnic Modules, University Modules
English
Higher Mother Tongue
Mother Tongue(Chinese, Malay, Tamil)
Mathematics
Science
Biology
Chemistry
Chinese Language
Economics
General Paper
Geography
History
Knowledge & Inquiry
Literature in English
Malay Language
Mathematics
Physics
Principles of Accounts
Tamil Language
Integrated Programme
Express
Normal Academic
Additional Math
Biology
Chemistry
Combined Science
English
Higher Mother Tongue
Geography
History
Literature in English/Mother Tongue
Mathematics
Mother Tongue
(Chinese, Malay, Tamil)
Physics
Principles of Accounts
Social Studies
Top Tutors has a select team of highly-qualified tutors who specialize in tutoring polytechnic-level and university-level students. We are Singapore's biggest tuition agency
Fast and easy way to get great students - daily new tuition assignments
Top Tutors has Singapore's largest team of current/former MOE teachers, full-time tutors, PhD holders, and experienced undergraduate tutors
We have a stellar track record of referring quality tutors that can help our students' grades break through their current ceilings
Year after year, our reputation ensures that we can attract the best tutors to be a part of our team
"Thanks for the opportunity for me to work with Top Tutors. You are by far the most professional of all the agencies I've contacted."
SC, tutor in Physics, 6 years of tutoring experience
Former MOE teacher
"Your team is truly professional, without losing the personal touch."
Madam Huang, tutor in Chinese, 15 years of tutoring experience
"It's a great feeling of accomplishment and pride. I am happy knowing that I provided comfort and relief to students who were frustrated with maths and accounting."
Eu Jin, accounting undergraduate at Nanyang Technological University, 2 years of tutoring experience
"Thanks for the many clients I have been offered since 2011. Each time I see the academic progress and achievements of my students, I understand why tutors who have helped me in the past had loved and enjoyed their job so much."
Sebastian, tutor in General Paper, 9 years of tutoring experience
Clients of Singapore's largest tuition agency
Our clients include parents who are school principals and teachers, students who are referred to us by their school teachers, and leading tuition centres
Fast tuition matches, by Top Tutors Singapore's largest tuition agency Many new tuition assignments today
Whatsapp: 8730-9000
You will work with a team of professional and experienced tuition coordinators
All our tuition coordinators are graduates from Singapore's Top 3 local universities
This is important for our tutors and clients clients because if your tuition coordinator had never done well in school, he or she would not know what types of tutors can truly help the students in their studies
Or what your greatest tutoring strengths are, compared to other tutors in our team
Top Tutors makes extra efforts to ensure that the assignment we show you are relevant to your academic achievements and preferred tutoring locations
Two analogies – none of us will feel safe boarding a car if the driver had previously failed the driving test 4 times before managing to just pass – and many of us might not want to try out automated and driverless taxis unless the technology is proven to be safe
Top Tutors therefore hires tuition coordinators only if they have majored in the subjects that they are arranging tuition matches for
This means that if you are a Mathematics tutor, the experienced Top Tutors tuition coordinator responsible for submitting profiles for clients to review would have graduated from NUS, NTU or SMU in a Mathematics-related subject, or would have scored distinctions in their Junior College and secondary/primary Mathematics-related school exams
Since 2005, Top Tutors has grown to be Singapore's largest tuition agency because our team has helped students achieve distinctions and greatly-improved grades at the primary school, secondary school, junior college, polytechnic and university level
Students learn at their own pace – this means that at home, you can be teaching the same chapters as the ones your student's school teacher is covering…or you can teach ahead or revise one or two chapters behind your student's school
Our clients include parents who are school principals and teachers, students who are referred to us by their school teachers, and leading tuition centres
PRIVATE HOME TUITION IS USEFUL FOR:
Students who cannot focus in a big group
Students who are too shy to ask questions in class
Students who need the full attention of their tutors
Students who have specific weak areas to improve upon
Students who are performing reasonably well but would like to have a competitive edge over the other students – so that they have a better chance to be placed in the top classes and top schools
Students who are underperforming in comparison to their classmates, and the new information taught in school is starting to be overwhelming
Students who find some topics too vague and difficult to understand
Students whose busy parents have little time to help them with their homework, assignments and exams