Primary School | Secondary School | Junior College | Tuition Home | Tutor Singapore
SINGAPORE'S LARGEST TUITION AGENCY
experienced. qualified. responsible.
tutors with excellent reviews
Jade Heng
MScEd (University of Pennsylvania Graduate School of Education)
​PhD candidate Oxford University
Han Fook Yan
​MSc Biological Sciences, National University of Singapore 
​Former Level Head, Biology, Secondary School in the North
Tony Teo
​MSc Accountancy, Nanyang Technological University
Former Principles of Accounting Subject Head, leading Junior College
The Right Tutor Can Help Your Grades Improve Quickly
hire singapore's best private tutors
Since 2005, Top Tutors has grown to be Singapore's largest and most successful tuition agency because our team has helped students achieve distinctions and greatly-improved grades at the primary school, secondary school, junior college, polytechnic and university levels
It is very likely that the students who are at the top of your class or cohort are our clients
If you noticed that the student in your class had been regularly failing but now is able to confidently achieve strong passes, he or she is also likely to be one of our clients
NEW TUTORS JOIN OUR TEAM EVERY DAY
Because we are Singapore's largest tuition agency – and already have such a large active tutor database – we are able to accept only professional tutors with proven abilities to improve their students' grades. Quickly. 
SATISFIED PARENTS AND STUDENTS
Our clients include parents who are school principals and teachers, students who are referred to us by their school teachers, and leading tuition centres
Top Tutors has at least 2,500 tutors for each subject that is taught at MOE schools
We are sure there will be an awesome tutor for you, whatever your requirements are – whether your child is in Primary 1, or you are a Year 3 student at NUS
MOE Teachers, PhD/Master's, Graduates/Undergraduates
Students learn at their own pace – this means that at home, you can choose to be studying the same chapters as the ones your school teacher is covering…or you can opt to study ahead, or revise one or two chapters behind your school
Learn how to apply textbook knowledge so that you can confidently navigate unexpectedly difficult exam questions. 
Practice with a patient expert tutor, so that complex concepts are never frustrating again
Over 80% of our students have grade improvements within the first 3 months of tuition
The other 20% achieve better grades within the first 2 months of tuition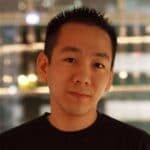 Mathematics tutor – Lawrence
Lawrence teaches secondary and junior college Mathematics. He taught Mathematics for 5 years at one of Singapore's top secondary schools, and is NIE-trained. Lawrence has a Bachelor's in Aerospace Engineering from NTU and had attended Hwa Chong Institution. His private tuition students attended CHIJ St Nicholas Girls' School, Springfield Secondary School, Woodlands Ring Secondary School, Meridian Junior College, Raffles Institution and Hwa Chong Institution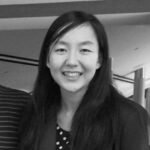 Chinese tutor – Xiu Ling
Xiu Ling has a Bachelor's in Chinese Language and Chinese Literature from NTU (2nd Upper Honours). She has 9 years of full-time Chinese tutoring experience. Xiu Ling teaches Chinese at primary and secondary school and junior college levels. Her private tuition students studied at St Margaret's Primary School, South View Primary School, Balestier Hill Secondary School, Methodist Girls' School (Secondary), Anderson Junior College and National Junior College
We Are Not Able To Accept Any Tutor Registrations Through This Hire Tutors Form. Thank You
If you have a tutor who did not himself/herself score an A in the subject, it will become very distressing when you have to "un-learn" information that was taught wrongly to you
It is the grades that you get today that will determine your entry into the next level, the good classes and the good schools
Having the right tutor makes a lot of difference when you are serious about preparing properly for your exams
We select and recommend tutors to you based on the tutors' past success in teaching, the quality of grade improvements, and the tutors' own academic achievements in the subjects they are teaching
Tutor matching is a specialized service. The larger the size of our team, the better the chances that our tuition coordinators are able to quickly identify the best of the best tutors in Singapore – for you
You have many choices when you hire a tutor from Singapore's largest tuition agency
We will show you between 4 to 10 tutor profiles
Choose the best among the very best, from Singapore's largest tuition agency
Primary School | Secondary School | Junior College | Tuition Home | Tutor Singapore
Remember that when you are selecting tutors, it is their commitment, experience and qualifications that matter
You can expect to receive tutor profiles between 6 to 12 hours after you contact us, depending on your tuition requirements and tutor availability
Please let us know your expectations, and we will recommend an excellent match for you
Choose the most suitable tutor, and tuition can start within the same week. You can terminate the assignment at any time
You will be charged only for the lesson(s) taken. A replacement tutor will be immediately provided, for free
Fees are within your budget and suit your requirements
Tuition matching is free, and within 12 hours after you contact us, you can choose your ideal tutor
Because Top Tutors is the largest tuition agency in Singapore, we are able to provide you a free and easy way to hire a tutor with deep expertise in the subject that you find challenging
Mrs Teo, Mother Of Student From Anglo-Chinese School
After you have told us your strengths, weaknesses and concerns, we will carefully match you with an experienced tutor who has proven success in meeting your specific learning needs
Top Tutors prepares every student for academic achievement. All our tutors are recommended to you with your academic needs in mind
Our tutors therefore tailor every tuition session to meet the unique needs of each student
Eliminate your weaknesses, and have crystal clear understanding of the chapters you are having difficulty with
Tuition Assignment Top Tutors Form
Tuition Assignments - Choose from over 100+ new daily tutor jobs
All our tuition agents/coordinators are graduates from Singapore's top 3 local universities
This is important for our clients because if your tuition coordinator had never done well in school, he or she would not know what types of tutors can truly help you succeed in your studies
Or what each tutor's greatest tutoring strengths are, compared to other tutors in our team
Two analogies – none of us will feel safe boarding a car if the driver had previously failed the driving test 4 times before managing to just pass – and many of us might not want to try out automated and driverless taxis unless the technology is proven to be safe
Top Tutors makes extra efforts to ensure that the tutor profiles we show you meet the highest academic standards and that the tutor matches are personalized according to every detail that you require
Top Tutors therefore hires tuition coordinators only if they have majored in the subjects that they are arranging tuition matches for
This means that when you are seeking a tutor for Math, the experienced tuition coordinator responsible for submitting profiles for you to review would have graduated from NUS, NTU or SMU in a Math-related subject, or would have scored distinctions in their junior college and secondary/primary Math-related school exams
Singapore's Biggest Tuition Agency
We Have The Best Track Record Of Helping Students Score More Marks
Madam Lee, Mother Of Student from dunman high school
"Hi! I've already contacted Joanne and informed her that my totally unscientific daughter managed to get an A in physics due to her help! Thanks also to Top Tutors for identifying Joanne for us."
Mrs Teo, Mother Of Student From Anglo-Chinese School
"At the first session, Teacher Andy told me what I was doing wrong. From then on, it was easy to figure out how to get the correct answers, once my study method was rectified."
Steven Heng, Father Of Student from Mayflower Primary School
"I submitted my tutor request on a Monday morning. They immediately understood what I wanted. By 3pm that day, they found an experienced tuition teacher for me. Very fast. And exactly what my son needs in a tutor."
Whether it is Science, Math, English, Mother Tongue or the Humanities, our tutors have what it takes to teach
Our tutors help our students to first comprehend and appreciate the core concepts
Then, we work on the important exam skills that students must have, if they want to score well in their exams
We are Singapore's largest tuition agency. We are very experienced and confident in helping students score much higher grades
Our philosophy is that when students are nurtured and guided well, the grades will very quickly improve
Primary School, Gifted Education Programme, Secondary School, Express, Normal Academic, Integrated Programme, International Baccalaureate, H1/H2/H3 Junior College, Polytechnic Modules, University Modules
English
Higher Mother Tongue
Mother Tongue(Chinese, Malay, Tamil)
Mathematics
Science
Biology
Chemistry
Chinese Language
Economics
General Paper
Geography
History
Knowledge & Inquiry
Literature in English
Malay Language
Mathematics
Physics
Principles of Accounts
Tamil Language
Integrated Programme
Express
Normal Academic
Additional Math
Biology
Chemistry
Combined Science
English
Higher Mother Tongue
Geography
History
Literature in English/Mother Tongue
Mathematics
Mother Tongue
(Chinese, Malay, Tamil)
Physics
Principles of Accounts
Social Studies
Top Tutors has a select team of highly-qualified tutors who specialize in tutoring polytechnic-level and university-level students. Choose your ideal tutors today, from Singapore's biggest tuition agency
Primary School | Secondary School | Junior College | Tuition Home | Tutor Singapore
TUTORS FROM SINGAPORE'S LARGEST TUITION AGENCY
Have a proven track record of producing improved academic results in their students
Our experienced tutors use the latest MOE syllabus, marking schemes and exam formats so that students learn what is relevant for exams and their overall development
Each of these tutors have been tutoring in that specific subject for the past 2 to over 30 years
They themselves have achieved strong academic results in the subjects that they teach – meaning they are teaching your child the correct information that they need to learn
As our tutors have done well in school themselves, they are familiar with how to answer difficult exam questions
Our tutors are patient and professional, and have impressive tutoring and academic achievements
We teach the subject in a step-by-step method – clearly and correctly – so that even difficult concepts become easier to understand. When the explanations and content make sense, our students' grades improve
Year after year, our reputation ensures that we can attract the best tutors to be a part of our team
Our attention to detail during the matching process ensures that we recommend only tutors who are proficient in the subject, and whose teaching style matches how you prefer to learn
Private home tuition is useful for:
Students who cannot focus in a big group
Students who are too shy to ask questions in class
Students who need the full attention of their tutors
Students who have specific weak areas to improve upon
Students who are performing reasonably well but would like to have a competitive edge over the other students – so that they have a better chance to be placed in the top classes and top schools
Students who are underperforming in comparison to their classmates, and the new information taught in school is starting to be overwhelming
Students who find some topics too vague and difficult to understand
Students whose busy parents have little time to help them with their homework, assignments and exams